Since the Honda Civic Natural Gas (NG) came out last year, we are seeing all kinds of interest in alternative fuel cars that have NOTHING to do w/ fossil fuels.
Honda Civic NG
Recently Honda released its first all-electric vehicle (EV) in the US to three businesses in CA - Google, Stanford University and the city government of Torrence, CA. That's really exciting to me because, along with the Nissan Leaf which was released late 2011, Japanese car companies are making progress toward more eco-friendly transportation! (See clip and article at bottom).
Nissan Leaf
There is also the FCX Clarity, which is Honda's dedicated hydrogen platform. However, that one doesn't seem to be getting quite as much attention, even though Jamie Lee Curtis now drives one. Still...
These are the next steps away from hybrids and towards a petrol-free world!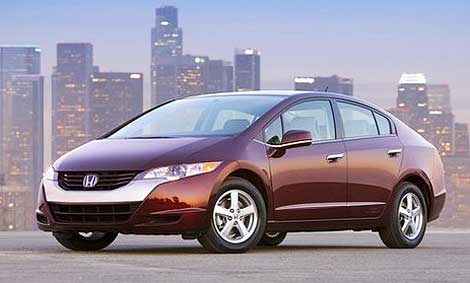 Honda FCX Clarity


Even civilians and "average Joes" are starting to care about these new technologies. Just the other day one of the residents in my community was suggesting that we put EV charging stations into the garage or parking lot. How cool would that be? It blows my mind that people not only care about these new technologies existing, but actually see it as possible, nay probable, future for our cities!
This is no longer futuristic technology. The future is now people, embrace it!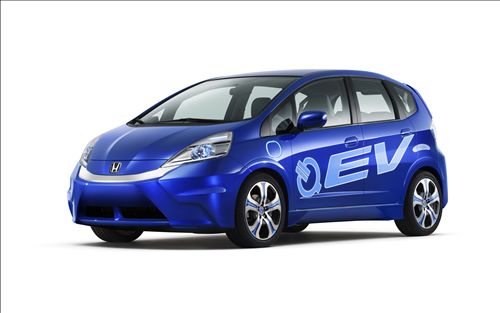 Honda Fit EV
"Three 2013 Honda Fit Electric Vehicles were delivered to different institutions across the state of California last month. Stanford University, Google, and the city of Torrance received the new cars as a test run for Honda's electric vehicle. A few years back, the
Honda Clarity debuted in Southern California
, further cementing the state as a leader in transport electrification. "